I am always looking for unique and different ways to serve vegetables. This zucchini recipe is perfect to serve as an accompaniment to grilled meats, hamburgers, and hot dogs. A step away from classic slaw – destined to become a family favorite.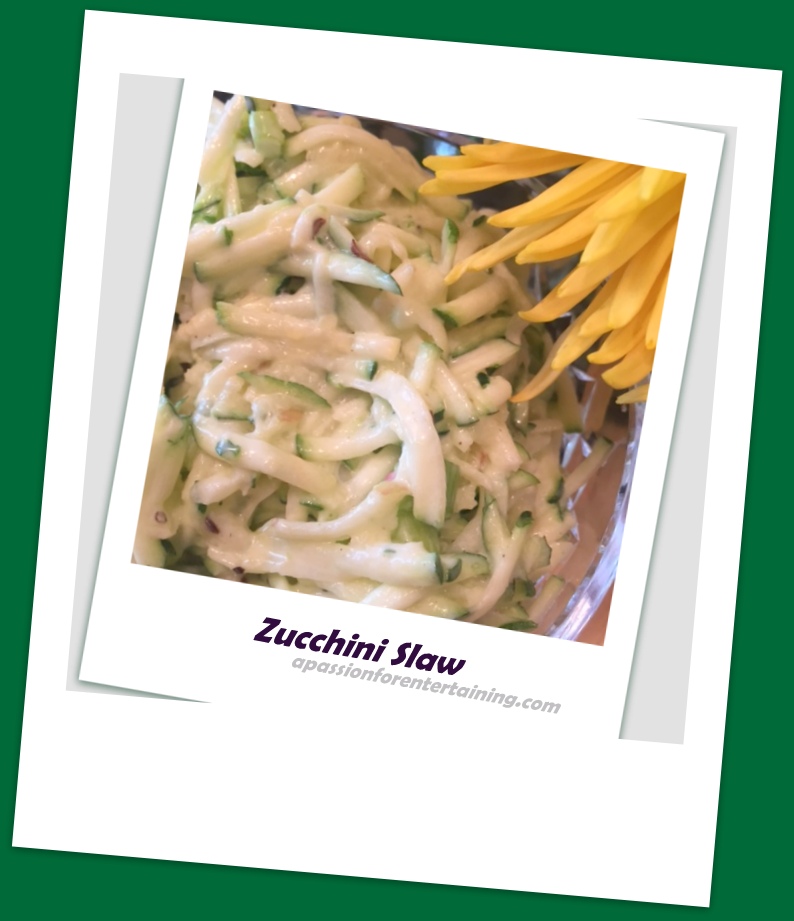 Zucchini Slaw
2015-04-21 12:07:24
Serves 8
Ingredients
1/2 cup mayonnaise
3 tablespoons white wine vinegar
1 tablespoon sugar
1 teaspoon caraway seed
4 cups shredded zucchini
1/4 cup thinly sliced green onion
3 large crisp apples, cored and diced
Salt and pepper, to taste
Instructions
Combine mayonnaise, vinegar, sugar, and caraway seed in a small bowl. Whisk thoroughly.
In a large bowl, toss the zucchini, onions, and apples together. Pour the dressing over the zucchini mixture and season with salt and pepper. Serve immediately.
Notes
I like to start my adding only 1/2 of the dressing to the zucchini mixture. I add additional dressing until I have the perfect consistency. I prefer a slaw that is not to "soupy"!
A Passion for Entertaining http://apassionforentertaining.com/