This recipe is so easy it is almost embarrassing to post. Two ingredients and fantastic results. Now that is one great recipe! I usually use whatever BBQ sauce I happen to have in my pantry. However, this time, I used a wonderful Virginia product that I received. I used Shaffer's Bold and Sassy Sauce. I always prefer to use locally made products in my recipes. Their sauce is a vinegar/red wine based sauce with molasses, coriander, cumin and other spices. It was a delicious addition to this easy recipe.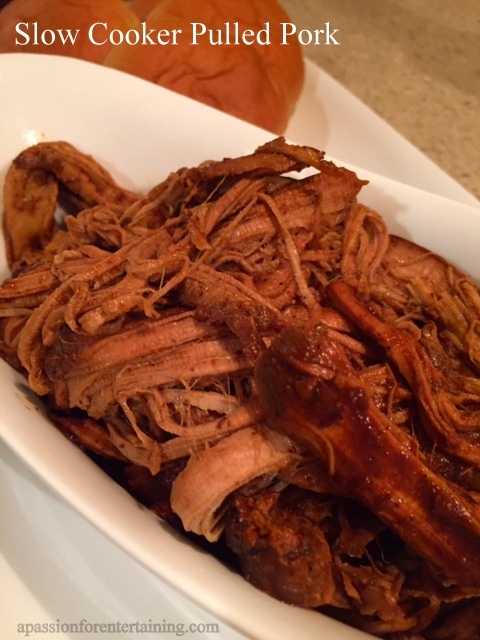 Unbelievably Easy Slow Cooker Pulled Pork
2016-05-26 17:47:50
Ingredients
2 pork tenderloins or one beef brisket
BBQ sauce
Instructions
Almost too easy to post - in your slow cooker, pour in 3/4 cup of your favorite BBQ sauce. Add your meat of choice. Drizzle with an additional 3/4 cup sauce. Cover and cook on low for 7 1/2 hours. Shred meat, return to sauce to keep warm. Serve.
A Passion for Entertaining http://apassionforentertaining.com/