In my previous posts I mention our love for poppy seed bread. Specifically because that is what I made for a picnic on the day I met my husband. I am always trying new things with poppyseed bread. The addition of blueberries and orange was a sweet success.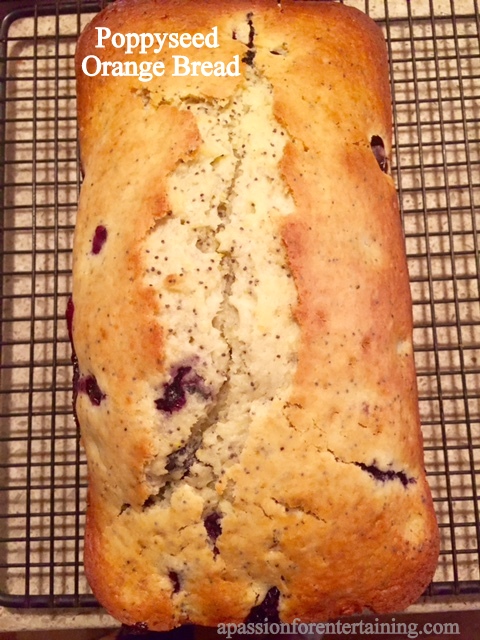 Poppyseed Orange Blueberry Bread
2016-05-06 13:21:01
Ingredients
3/4 cup milk
1/4 cup canola oil
1 egg, beaten
1 tablespoon finely grated orange peel
1 tablespoon orange juice
1 3/4 cup flour
1/2 cup sugar
1 1/2 teaspoons baking powder
1 tablespoon poppyseeds
1/4 teaspoon salt
1 cup fresh blueberries
Instructions
Preheat oven to 350 degrees.
In a medium mixing bowl combine milk, oil, egg, orange peel and orange juice. Stir in dry ingredients, mix until all combined. Fold in blueberries.
Pour into a greased 8x4 inch loaf pan. Bake 45 - 50 minutes. Cool in pan for 10 minutes. Remove from pan and cool on wire rack.
A Passion for Entertaining http://apassionforentertaining.com/