Recently, we had the opportunity to visit Catoctin Creek Distilling Company in Purcellville, VA. I had read about the distillery and was interested in learning more about their products. We joined in one of their bottling sessions where you help bottle their award winning Roundstone Rye Whiskey. We are still commenting on how much we learned during this session and what a great experience it was. After the bottling session was over, we then had a tasting session which was also delightful. We had the opportunity to meet Scott and Becky, the owners, and heard their story of how they became involved in the distilling business. We came home with two bottles of Roundstone Rye that we helped bottle. You all know that I am always experimenting with ingredients and trying to develop new recipes using new ingredients. With two New York Strip steaks in the refrigerator, I thought I would make Whiskey Glazed Mushrooms to serve with our steaks. I am glad I did, try these the next time you are grilling a steak – the perfect addition. Check out their website catoctincreekdistilling.com/ if you are ever in the Purcellville, VA area, I highly recommend a visit.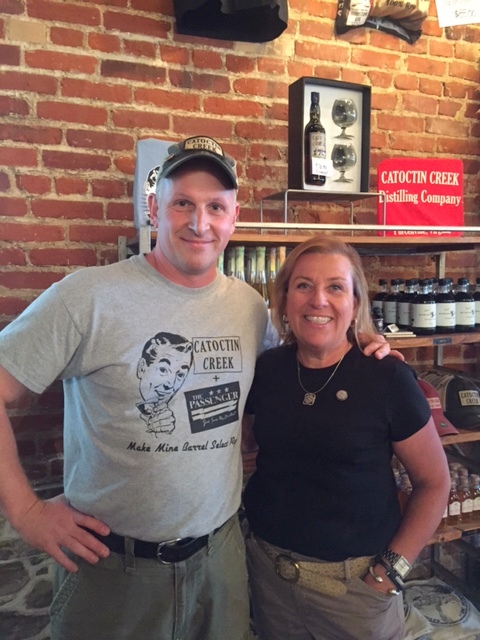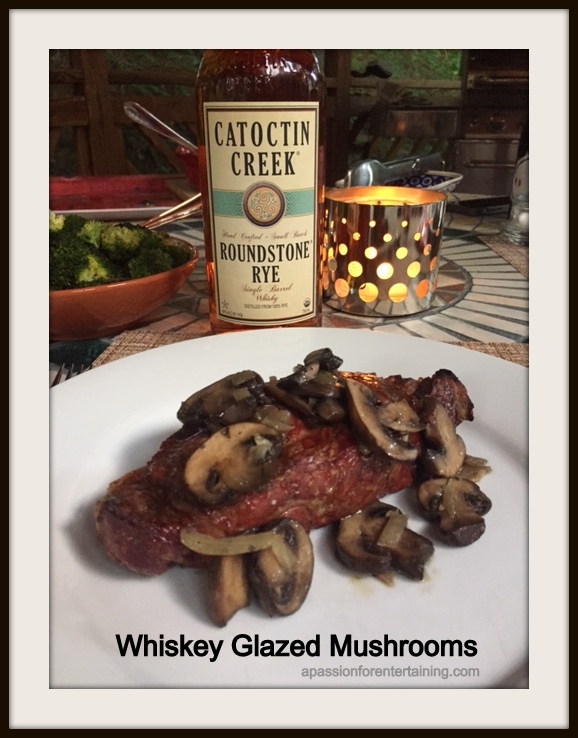 Whiskey Glazed Mushrooms
2015-06-29 05:53:12
Ingredients
1 tablespoons butter
1 clove garlic, minced
1 small onion, diced
8 oz. Baby Bella mushrooms
1 teaspoon Herbs de Provence
1/2 teaspoon salt
1/2 teaspoon pepper
2 tablespoons rye whiskey
Instructions
Melt butter in sauce pan over medium heat. Add and saute onion until transparent. Add garlic, mushrooms, salt, pepper and Herbs de Provence. Reduce heat and cook, approx. 20 minutes, stirring frequently until mushrooms are cooked and liquid is reduced. Slowly add whiskey and continue cooking over low heat for 5 minutes. Serve over grilled meats.
A Passion for Entertaining http://apassionforentertaining.com/