There are just some experiences that you will remember and talk about for a long time. This past weekend, we traveled to Virginia's Oyster Country and it was truly memorable. It also coincided with the famous Urbanna Oyster Festival. From the minute we arrived at the Tides Inn in Irvington, VA to our last oyster at Byrd's Seafood Co., we were met with genuine hospitality that you cannot experience in many areas. From a food aspect, this is a foodie paradise. Our trip began at the idyllic resort, the Tides Inn. We definitely had a room with a view!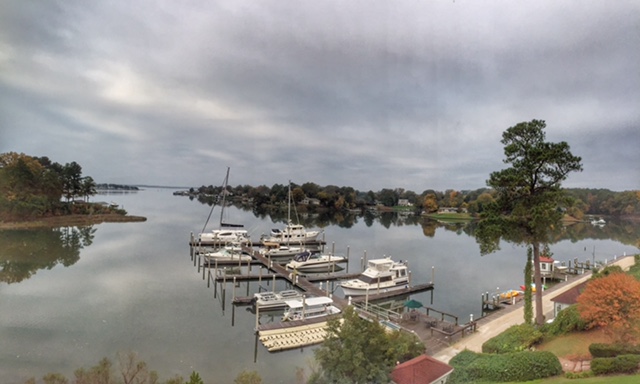 What was the first thing I ordered? Oysters of course! I cannot count how many oysters we consumed over the weekend, and I might add, all were incredible. There is just something about eating an oyster that was in the water in the morning and on your plate within hours.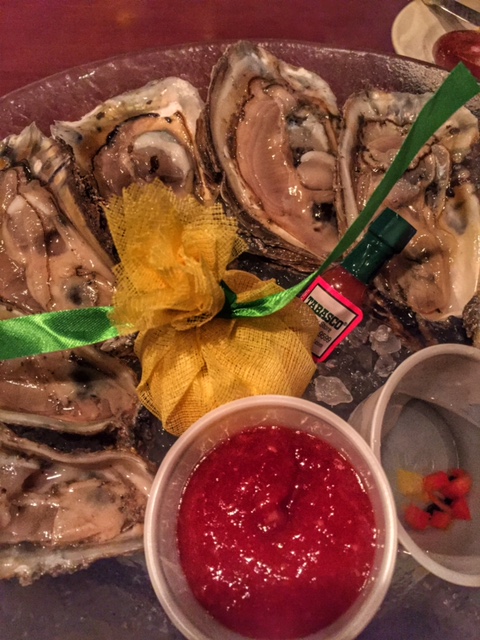 My husband and I were graciously welcomed by Michelle Brown, Economic Development and Tourism Coordinator for Middlesex County, Virginia and Susan Cockrell, Deputy Town Manager and Community Development director for the Town of Kilmarnock Virginia. Both are associated with Virginia's River Realm. Virginia's River Realm is comprised of 465 miles of shoreline, eight great small towns and many unique attractions in the local area. However, my mission for this weekend focused on oysters. Since it was Urbanna's Oyster Festival, our first stop was downtown Urbanna, VA. This small town hosts thousands of visitors during this two day celebration of everything oyster. Included in this event is their annual oyster shucking contest. The Urbanna Oyster Shucking Contest has become an annual event in the Historic Port Town Urbanna since 1982, and the winner is declared Virginia State Champion and advances to compete in the National Oyster Shucking Contest in St. Mary's, Maryland. The National Champion then travels to Galway, Ireland to participate in the World Championship. This is serious oyster shucking and when you mention the name, Deborah Pratt, her name is famous in the area. Deborah is the former National Shucking Champion and has competed many times in Galway, Ireland. Although the emphasis is on speed, other factors on which the contestants are judged include the amount of shell fragments, clean separation of the oyster from the shell and damage to the meat of the oyster. You have to see it to believe it, a competition like no other.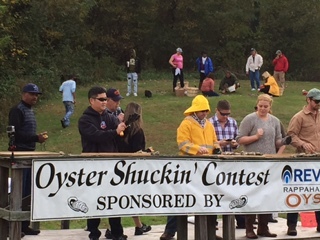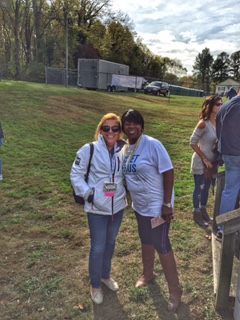 Here I am with Deborah Pratt, former National Oyster Shucking Champion
The Oyster Festival is one that tantalizes all of you senses, the smell of oysters roasting, the sight of hundreds of booths selling everything oyster related, the sound of bands playing, the touch of those oyster shells while consuming those small gems and the taste of raw oysters, roasted oysters, oyster stuffing, oyster chowder, oyster shooters…… I think you get the idea.
Our morning stop included visiting Something Different Restaurant. A unique restaurant that years ago was once a grocery store that now houses a popular restaurant featuring a variety of delicious dishes. They take pride in serving quality foods all made from scratch. From homemade buns and subs, to in-house roasted peanuts, all are prepared daily and made to order. The Beignets (photo above) are hard to pass by, a great place to start your day in downtown Urbanna. Oh, did I mention they roast their own coffee beans and the walls are a testimony to the many varietals served by looking at the burlap coffee bags they display. I am pictured above with Sarah Gill-Kimble, who is the proprietor with her husband, Anthony Kimble. A definite must stop. During the Oyster Festival, Something Different is alive with activity and they feature a live band in-house.
Below are some photos that I think capture the essence of the festival.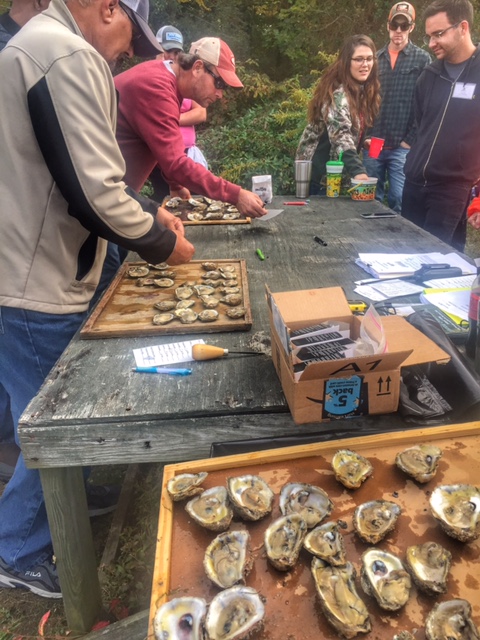 The judges checking each oyster at the oyster shucking contest.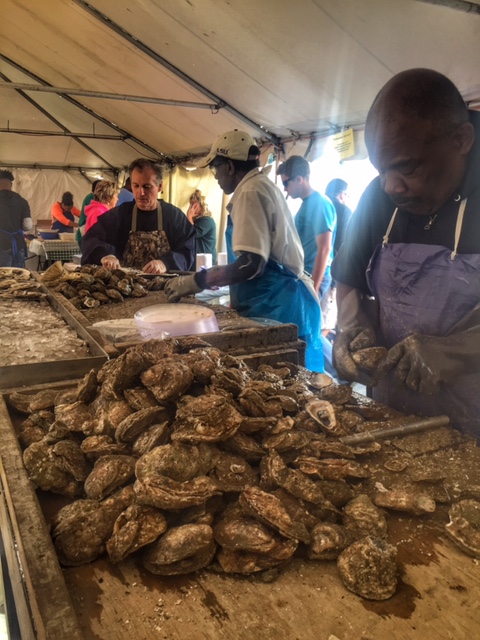 A local community group selling oysters.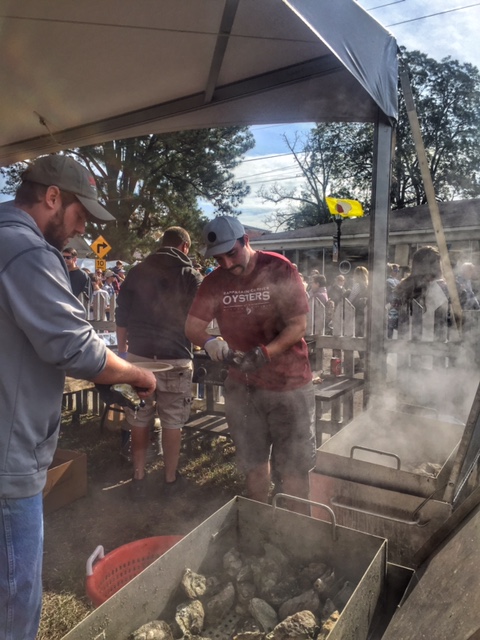 Rappahannock Oyster Co. at the festival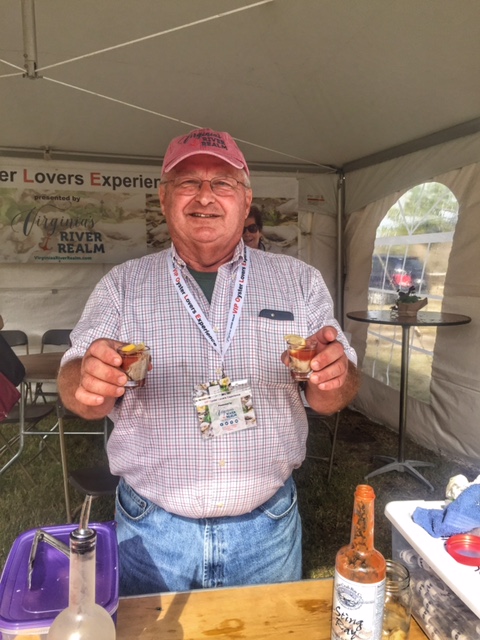 Dennis Ridings, festival volunteer, who made the best oyster shooters!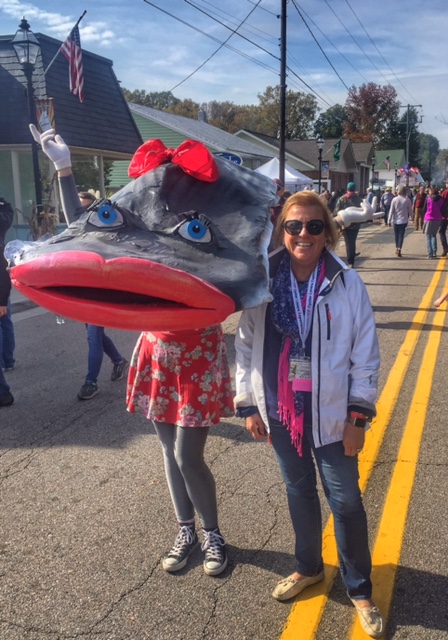 Here I am with Ms. Oyster
The York-Poquoson Sheriff's bike patrol. I just could not pass up this photo.
Our day concluded at one of my all time favorite restaurants, Merrior in Topping, VA. I previously visited Rappahannock Oyster Company but this time is was dinner with Travis Croxton, one of Rappahannock's co-owners. We had a lively discussion on oysters while tasting almost all of their menu. Travis ordered and we just enjoyed everything that was served. This is one restaurant that I can't wait to return to. Their story and how they are now one of the key leaders in the oyster industry is fascinating. They are also instrumental in training and developing the oyster workforce along the Rappahannock River. In the food world, it is inspirational to hear their story.
Here are just a few of the wonderful dishes served at Merrior.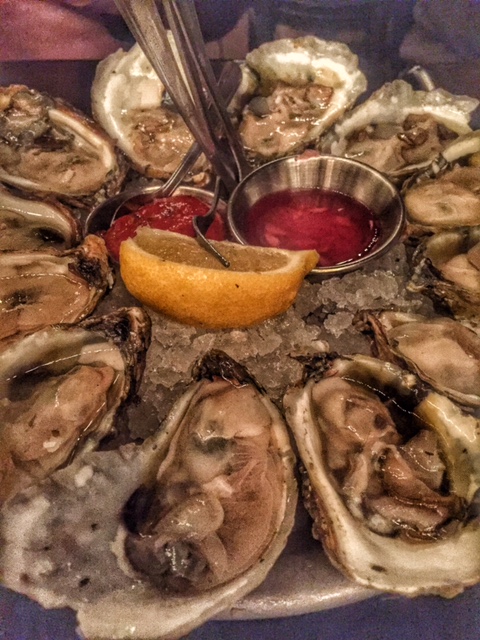 Raw oyster selection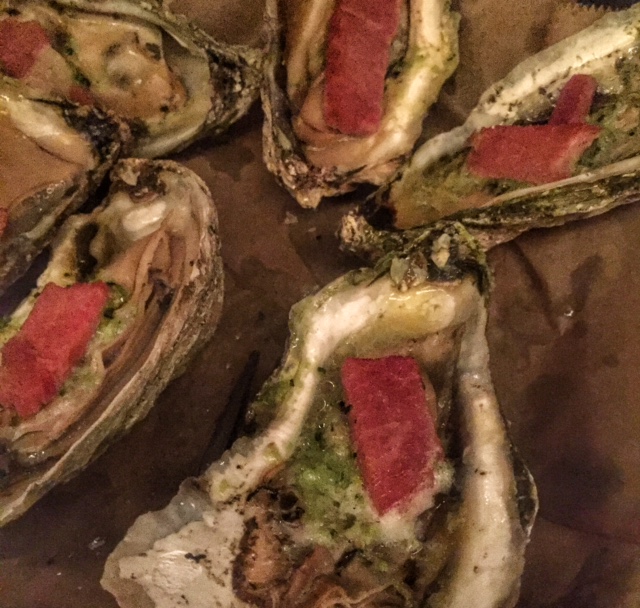 Angels on Horseback – baked oysters, herb butter, Edwards ham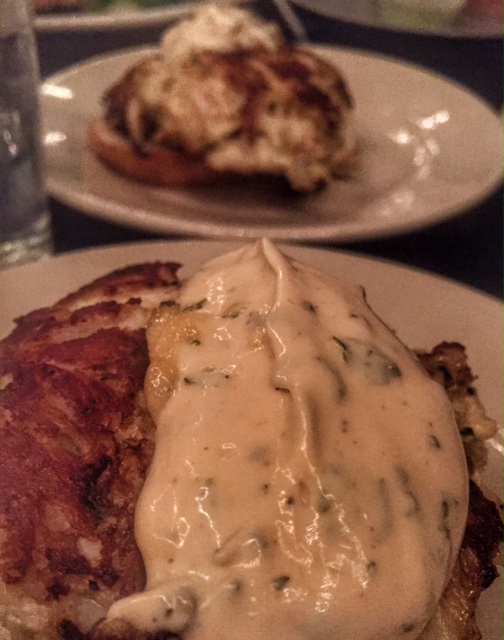 Crabcake, grilled bread, creole remoulade
We woke up Sunday morning and departed the Tides Inn dock by boat for an eco-tour with Capt. Gene Edmonds. Seeing this aspect of the river gives you a whole new experience and further exemplifies the importance of this river to the oyster industry and the entire region.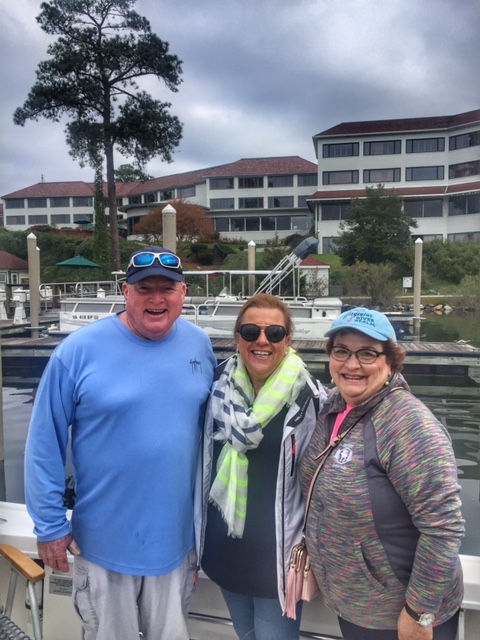 At the Tides Inn Marina with Capt. Edmonds and Susan Cockrell
Then one last stop before heading home. After a tour of Kilmarnock, Virginia a quaint town with a delightful main street, we headed to The Dog and Oyster Vineyard in Irvington, VA to have lunch at Byrd's Seafood Company. Bryan Byrd is an enterprising newcomer to the food scene in the area and works out of a food truck and under a covered tent at the vineyard. They serve fresh local oysters harvested daily. His champagne vinegar mignonette is sensational with the raw oysters. He also served us roasted on the half shell oysters with jalapeno pesto and other specialty toppings. I have to say I just loved their Fried Oyster Taco with Sriracha Key Lime Slaw. That was all served with a glass of The Dog and Oysters blush wine. What a great combination to end our trip.
This area is definitely a must see and a fantastic weekend getaway.
1 hour from Richmond
2 hours from Hampton Roads
3 hours from DC
It's time to plan your getaway to Virginia's River Realm and follow the Virginia Oyster Trail, I know I am, I cannot wait to return!