If you typically bake a pecan pie over the holidays, this is a recipe that you will want to try. The cream cheese layer adds a delightful twist and unexpected surprise. My husband who is not a fan of pecan pie, thinks this pie is delicious. That is testimony enough for me!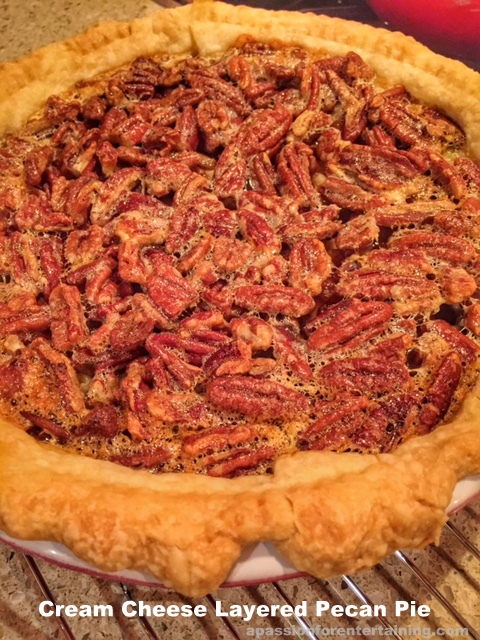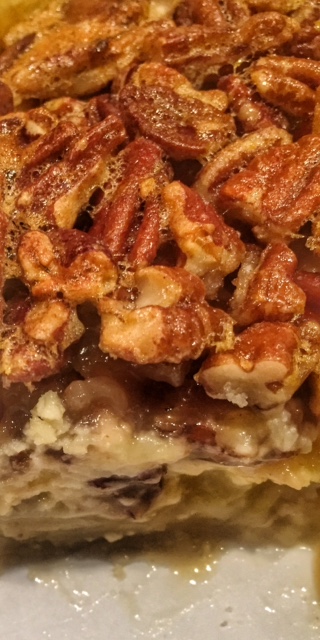 Cream Cheese Layered Pecan Pie
Ingredients
1

9 inch

pie shell, unbaked

layer #1

1

8 oz.

cream cheese, softened

1

egg

1

teaspoon

vanilla

1/3

cup

sugar

1 1/4

cups

pecan halves

layer #2

3

eggs

1

cup

light corn syrup

1/4

cup

sugar

1

teaspoon

vanilla

1/4

teaspoon

salt
Instructions
Preheat oven to 350 degrees. Cream together cream cheese, egg, sugar and vanilla in mixing bowl. Beat until fluffy. Spread mixture on bottom of prepared pie shell. Sprinkle pecans over cream cheese layer. Beat remaining 3 eggs until well mixed but not foamy. Do not overbeat. Add corn syrup, sugar, vanilla, and salt. Mix well, pour over pecans. Bake at 350 degrees for 40 minutes or until nuts and lightly browned. Top will rise and sink as it cools. Serve warm or cold. May be frozen. Thaw at room temperature.