My husband and I spent last weekend at The Homestead in Hot Springs, VA. We wanted a weekend getaway and decided to head to The Homestead after many great reviews from friends. After a long and winding journey through the western part of Virginia, we drove into the small town of Hot Springs and was greeted by the massive resort on our left. I must tell you, after driving many miles through the country roads, I thought I had put in the wrong address into our GPS, because I just could not believe there would much civilization, no less a resort in the mountainous remote area we were driving through.) How wrong I was, the town of Hot Springs and The Homestead are beautiful. As you know, I am always looking for great food and interesting finds, I had to go no further than their breakfast buffet on Saturday morning. Before we headed out for a round of golf, we had the most delicious breakfast buffet in their main dining room. So many delicious choices, I could hardly decide what to select. It didn't take me too long to find Roderick making Cinnamon Waffles, a specialty at The Homestead. What a delicious breakfast treat, along with a vegetable omelet and grits, a breakfast of champions for these golfers! So, back to reality today and back to my kitchen. I decided to make my own Cinnamon Waffle recipe this morning, what a great way to remember a great trip.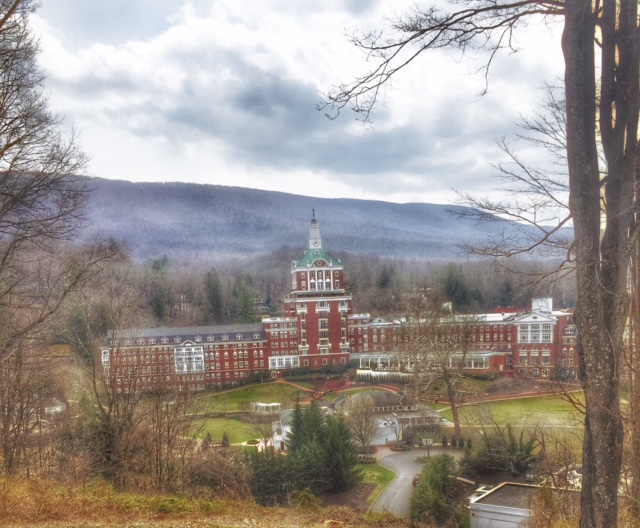 Our view from the 14th tee box on the Old Course at The Homestead.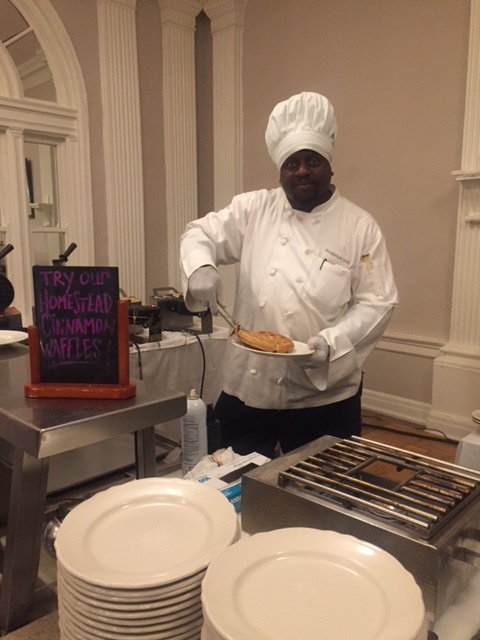 Roderick making Cinnamon Waffles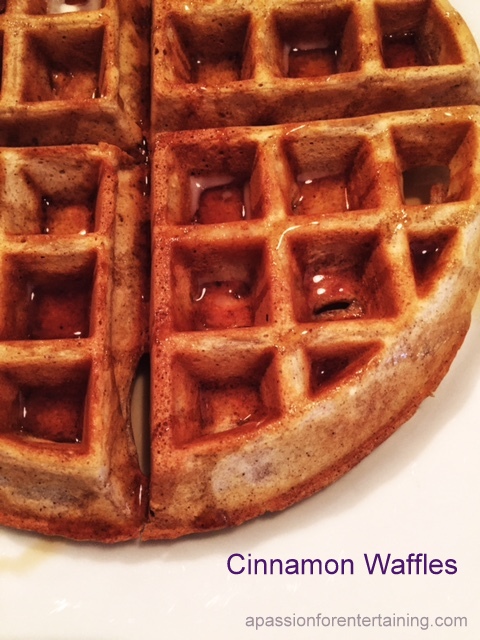 Cinnamon Waffles
Ingredients
2

eggs

1 3/4

cups

milk

1/2

cup

vegetable oil

2

cups

flour

4

teaspoons

baking powder

1

tablespoon

sugar

1/2

teaspoon

salt

3

teaspoons

ground cinnamon
Instructions
Preheat waffle iron. Beat eggs until fluffy. Add remaining ingredients and beat just until smooth. Pour batter into waffle iron and bake until steaming stops, approx. 4 1/2 - 5 minutes. Remove carefully. Makes 3 - 10 inch waffles.