Anyone that knows me well, knows that my favorite cocktail is a gin and tonic and my wine choice is usually a full bodied red. However, there are times when a terrific cocktail comes along and I just have to try it. Valentine's Day is this weekend and what better day to try a new cocktail. Pop the bubbly and celebrate with those you love.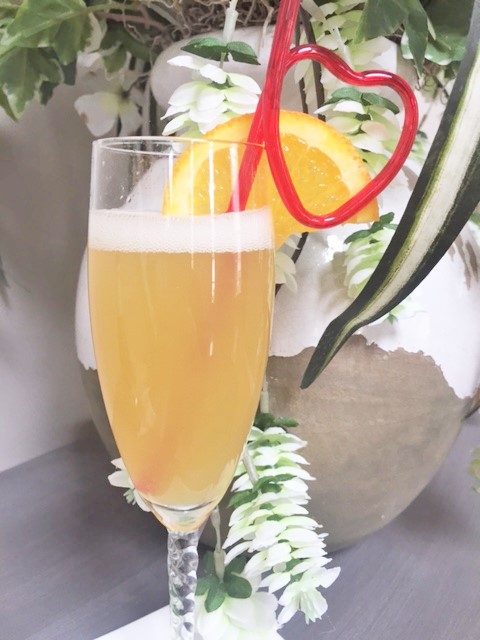 Champagne Apricot Cocktail
2015-02-09 10:11:27
Serves 1
If serving a crowd, mix the orange mixture in a large pitcher; add the champagne just prior to serving.
Ingredients
Juice of 1/2 orange
2/3 jigger apricot brandy
Squeeze of lemon juice
Champagne
Orange slice, for garnish
Instructions
Combine the first three ingredients. Add champagne, garnish.
A Passion for Entertaining http://apassionforentertaining.com/