You just never know what I am going to make with my farmers' market finds. This time, zucchini is the ingredient. How about cold zucchini soup? I always experiment with my recipes and love feedback from friends especially with any new recipe concoction. I served this last weekend and all responses were very positive. So, I will definitely make this recipe again and you should definitely give it a try. Perfect to make with the abundance of zucchini that is on the horizon at all markets.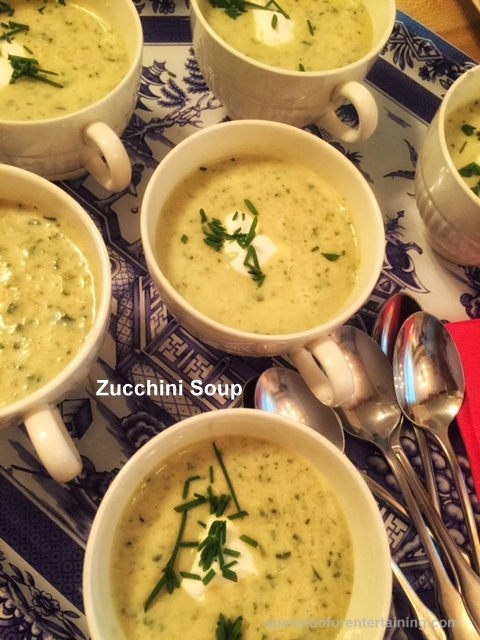 Zucchini Soup
Ingredients
2

pounds

zucchini, thinly sliced

1/2

cup

yellow onion, minced

1/4

cup

unsalted butter

2

teaspoons

curry powder

1

cup

half and half

3

cups

chicken broth

salt, to taste
Instructions
Saute zucchini and onion in butter for 10 minutes. Add curry powder, half and half, chicken broth. Bring to a boil and simmer for 15 minutes. Add salt. Let mixture cool. Puree in a food processor and chill. Serve with a dollop of sour cream and a sprinkling of fresh chives, if desired.