Such a delicious way to start your morning. This Rise and Shine Smoothie will definitely wake up your taste buds on a beautiful morning. I made this with fresh squeezed orange juice and 'no sugar' added cranberry juice. A great healthy start to your day – Enjoy!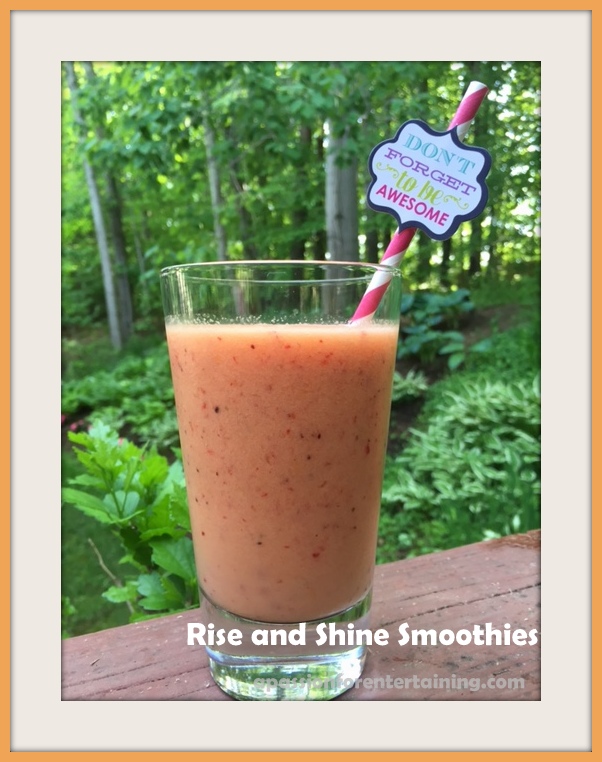 Rise and Shine Smoothies
2015-05-12 07:54:53
Serves 4
Ingredients
2 cups orange juice
1 cup cranberry juice
1 medium apple, coarsely chopped
1/2 cup mango, cubed and peeled
2 kiwi fruit, peeled and quartered
2 cups fresh strawberries
10 ice cubes
Instructions
In a blender, place all of the ingredients. Blend until smooth. Pour into chilled glasses. Serve immediately.
A Passion for Entertaining http://apassionforentertaining.com/