I am so happy I found this recipe for Marion's Orange Salad Dressing. This is a recipe that my mom made for many year's; she received this recipe from Marion, our next door neighbor. Marion always recommended serving this over fresh sliced fruit. I remember my mom always serving this drizzled on a bed of greens with sliced avocado and grapefruit. My favorite way to serve this dressing is over blood orange slices, blueberries and avocado slices. Any way you serve this dressing, it is fantastic. Top your salad with a sprinkle of coarse salt and freshly ground black pepper.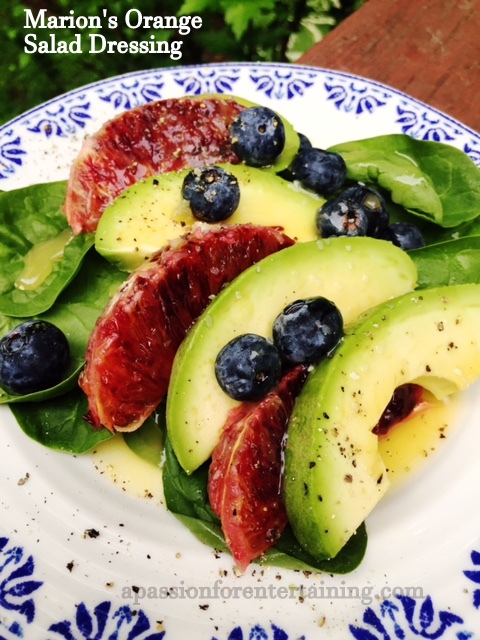 Marion's Orange Salad Dressing
Ingredients
1

orange, juiced and zested (1 teaspoon), approx. 2/3 cup juice

1

lemon, juiced and zested (1 teaspoon), approx. 1/2 cup juice

1

egg

2/3

cup

sugar
Instructions
Beat the egg until well beaten, add remaining ingredients including one teaspoon zest from lemon and orange. Pour into a saucepan and cook over medium-low heat; stirring constantly until the mixture is boiling around the edges and thickened. This will take 8 - 10 minutes. Immediately remove from the heat. Cool. Refrigerate.