I had the pleasure of attending the 2016 Virginia Food and Beverage Expo in Richmond, VA. Along with my friend Pat, we tasted our way through rows and rows of delicious food and tasty beverages. All of the foods are from Virginia. How could I not be inspired? From bee keepers and their delicious honey, fresh oysters farmed off the Virginia coast, family recipes from jam to shortbread, seasonings created by a chef and butcher, delicious cake combinations featured in jars, salsas and hot sauces (some of the best I have tasted), vinegar varieties made from Virginia wines, to visiting my favorites such as Spartan Olive Oil, The Essential Table, Rappahannock Oysters, and Catoctin Creek Distillery. I must say it was a fantastic day in my food world. Below are a few photos from the day. My fun now begins, I came home with samples of some of my favorites from the show and can't wait to create and feature recipes using foods from these creative food manufacturers. More highlights to follow – with new recipes and food stories in the coming weeks.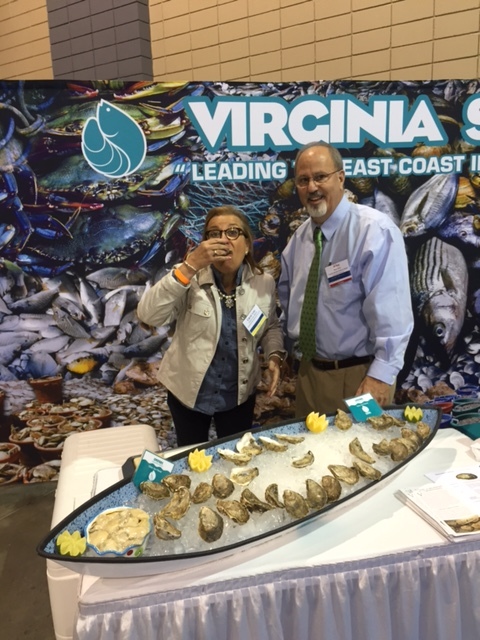 Enjoying a fresh VA oyster with Mike Hutt, Virginia Seafood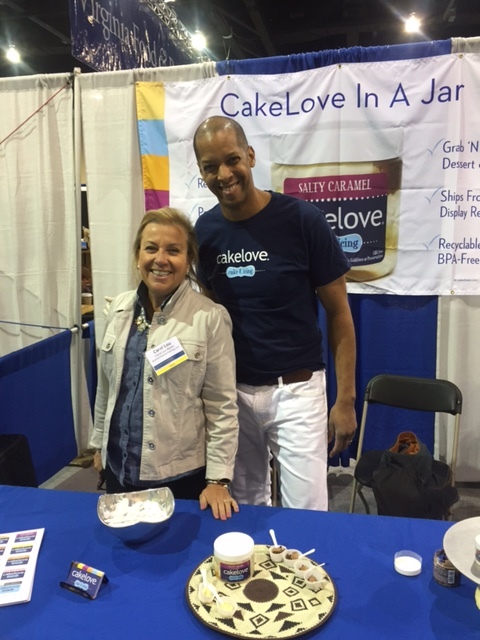 Here I am with Warren Brown of CakeLove, famous for his cupcakes, now creating delicious jarred cakes.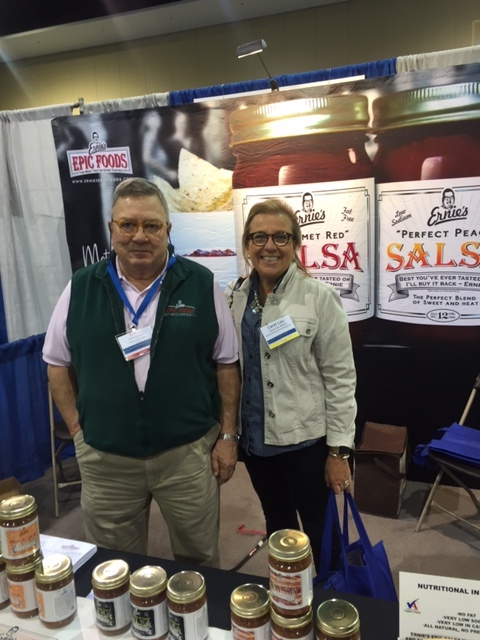 Best Smokey Bacon Salsa ever, with Ernie Dettbarn, of Ernies Epic Food
A great time tasting Hudson Sauce with Jhaleel Hudson. Can't wait to cook with his sauce.