You just never know where I am going to find my next Interesting Find. This time, it was in the pro-shop at my favorite golf course, Laurel Hill Golf Club in Lorton, VA. Candy in a pro-shop, absolutely, what better energy snack during a round of golf! The PGA, Director of Golf at Laurel Hill, Gene Orrico knowing I am a food blogger told me I must try Red Rocker Candy. What a wonderful surprise of outstanding flavors, all packed in cute tins with resealable tops. After I sent an inquiry to the owner, Sue Chaney, she generously sent me a wide selection of their products to sample. What a great treat for on the course or off – a great hostess gift or tailgate snack.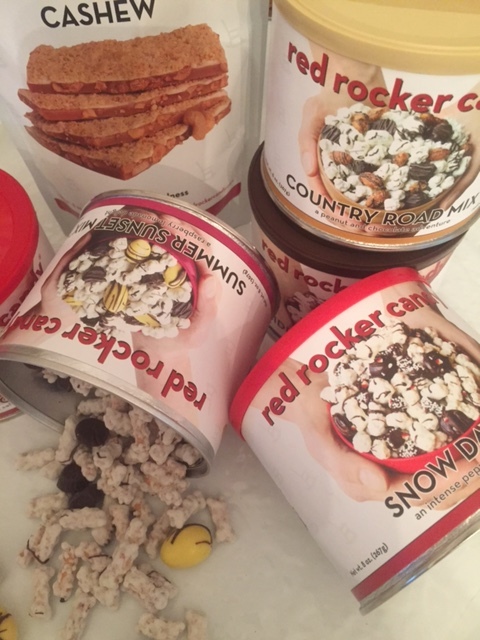 Below is a bit of history on her company:
Red Rocker Candy is based in the small town of Troy, Virginia. What started as a desire to make toffees and brittles as gifts for friends and family turned into the fulfillment of a life-long dream. "My vision is to create a company based on the old-fashioned values of family, quality products and a personal relationship with my customers".