I cannot tell you how many requests I receive regarding my Interesting Finds and Interesting Events on my blog. As many of you know, I am an ad free blog and all of my finds are those that I think personally deserve consideration and not driven by advertising dollars. I recently received an e-mail from Farmers First co-founder, Matt Hohler, regarding Farmers First Coffee (formerly Levanta coffee). After I read about their mission, I definitely decided to feature them as an Interesting Find. Matt sent me a 12 oz. package of ground medium roast coffee (they roast their coffee beans in North Carolina) that comes with a photo of the coffee grower with a brief bio on the back. I have been drinking Farmers First Coffee and their coffee is delicious – a perfect gift for any coffee lover on your list from a company committed to their coffee growers.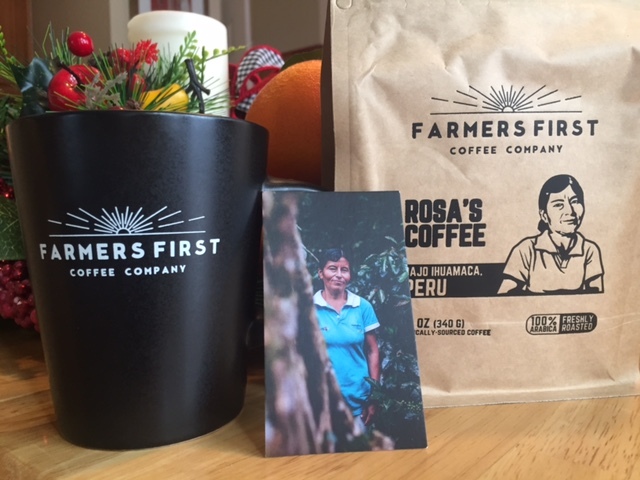 Here is the premise behind their company –
We're dedicated to doing things differently. We're committed to putting farmers first when sourcing our coffee. We pay a 50% bonus on top of the market price farmers receive, which is as much as four times higher than "fair" trade.
By waking up each morning with a cup of Farmers First Coffee, you're giving hard-working coffee farmers from Honduras and Peru the opportunity to lift themselves up economically.
Our findings, along with a combined total of 10+ years living and working in Latin America, led us to one simple conclusion. What do coffee farmers need most to create a more prosperous future for them and their families? A better income for their hard work.