What better way to warm up on these cold January nights than to have a wonderful mug of hot chocolate spiked with rum and topped with a scoop of vanilla ice cream. On that beginning of year shape-up plan? Use fat free milk and just eliminate the ice cream, you will not be disappointed. Enjoy this steaming cup of deliciousness while you dream about that spring trip to a warm climate.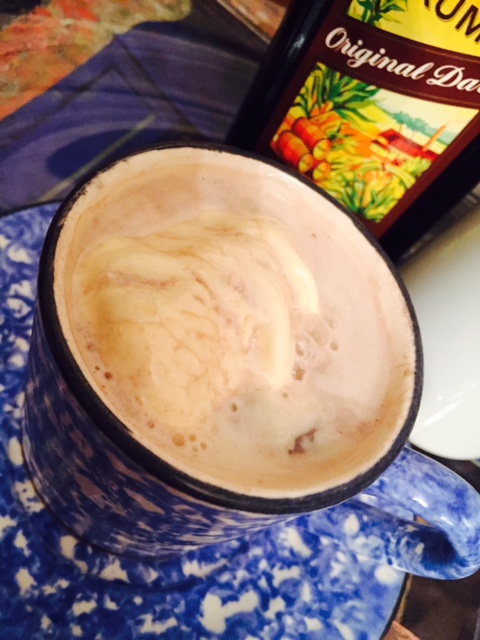 Hot Chocolate Rum Float
2015-01-08 15:00:32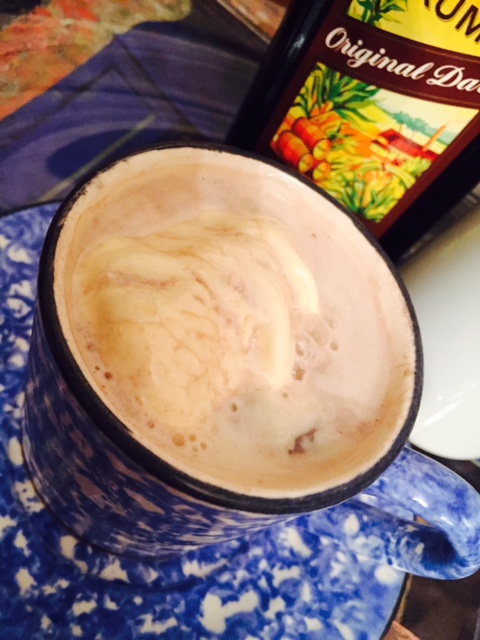 delicious on a cold winter night
Ingredients
1/3 cup sugar
1/3 cup cocoa powder
1/4 teaspoon salt
1 1/2 cups water
4 1/2 cps milk
1/4 teaspoon vanilla
1 oz. dark rum (optional) per cup of cocoa
vanilla ice cream
Instructions
Mix sugar, cocoa powder and salt in 2 quart saucepan. Add water. Heat to boiling, stirring constantly. Boil and stir 2 minutes. Stir in milk; heat through but do not boil. Remove from heat. Stir in vanilla and rum. Top with a scoop of vanilla ice cream, if desired.
A Passion for Entertaining http://apassionforentertaining.com/