Looking for a special breakfast treat. These waffles are so different and delectable. Perfect to serve with maple syrup, but especially delicious if you serve them with fig jam. Superb with crisp bacon and fresh fruit – a breakfast to remember!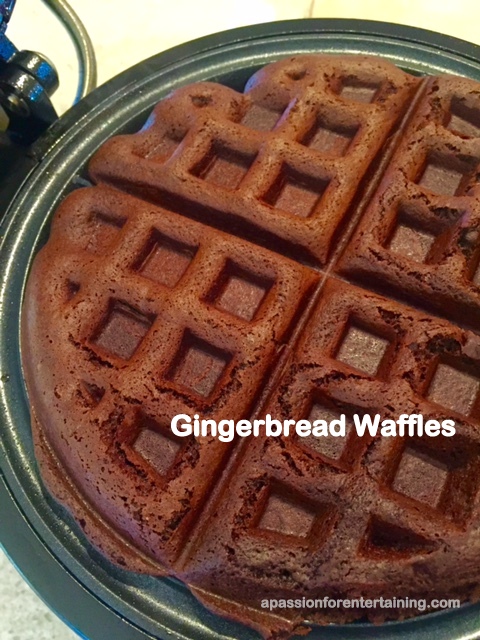 Gingerbread Waffles
2016-03-06 14:38:36
Serves 4
Ingredients
2 cups flour
1/2 teaspoon salt
1/2 teaspoon ground ginger
1 teaspoon cinnamon
1 cup molasses
1/2 cup unsalted butter
1 1/2 teaspoon baking soda
1 cup sour cream
1 egg, beaten
Instructions
Preheat waffle iron. Combine flour, salt, ginger and cinnamon, set aside. Heat molasses and butter in a large saucepan over low heat, just until butter is melted. Remove from heat. Whisk in baking soda. Stir in sour cream and egg. Mix in dry ingredients. Bake in waffle iron. Serve with fig jam or maple syrup.
A Passion for Entertaining http://apassionforentertaining.com/