For some reason, each year I make these biscotti for the New Year's weekend. I think because they are so delicious with a warm cup of coffee and a great way to relax the morning of the new year. Treat yourself and make a batch of these wonderful crunchy biscotti. Share with friends, they will be glad you did! Happy New Year!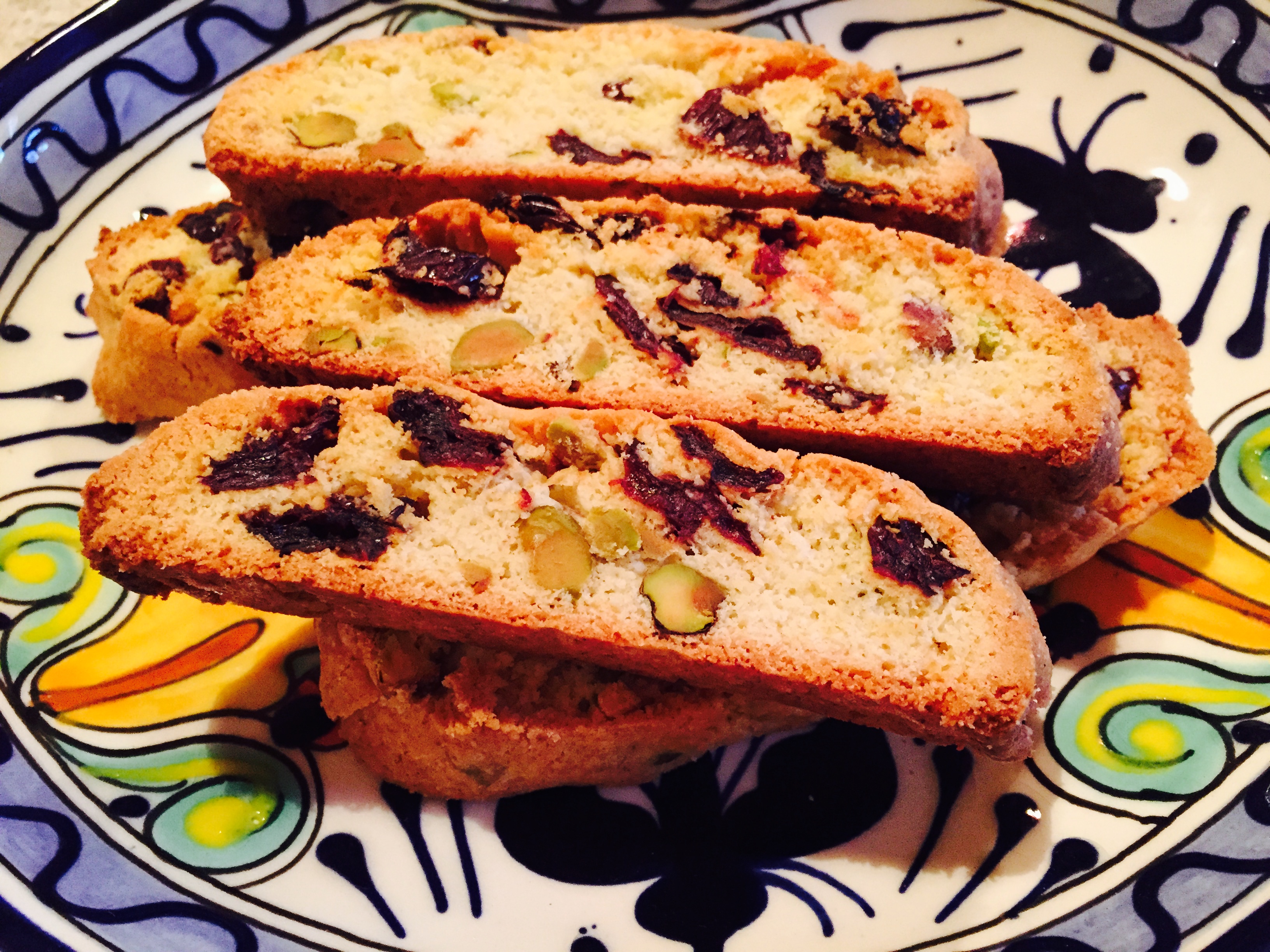 Cherry Pistachio Biscotti
2014-12-30 14:46:35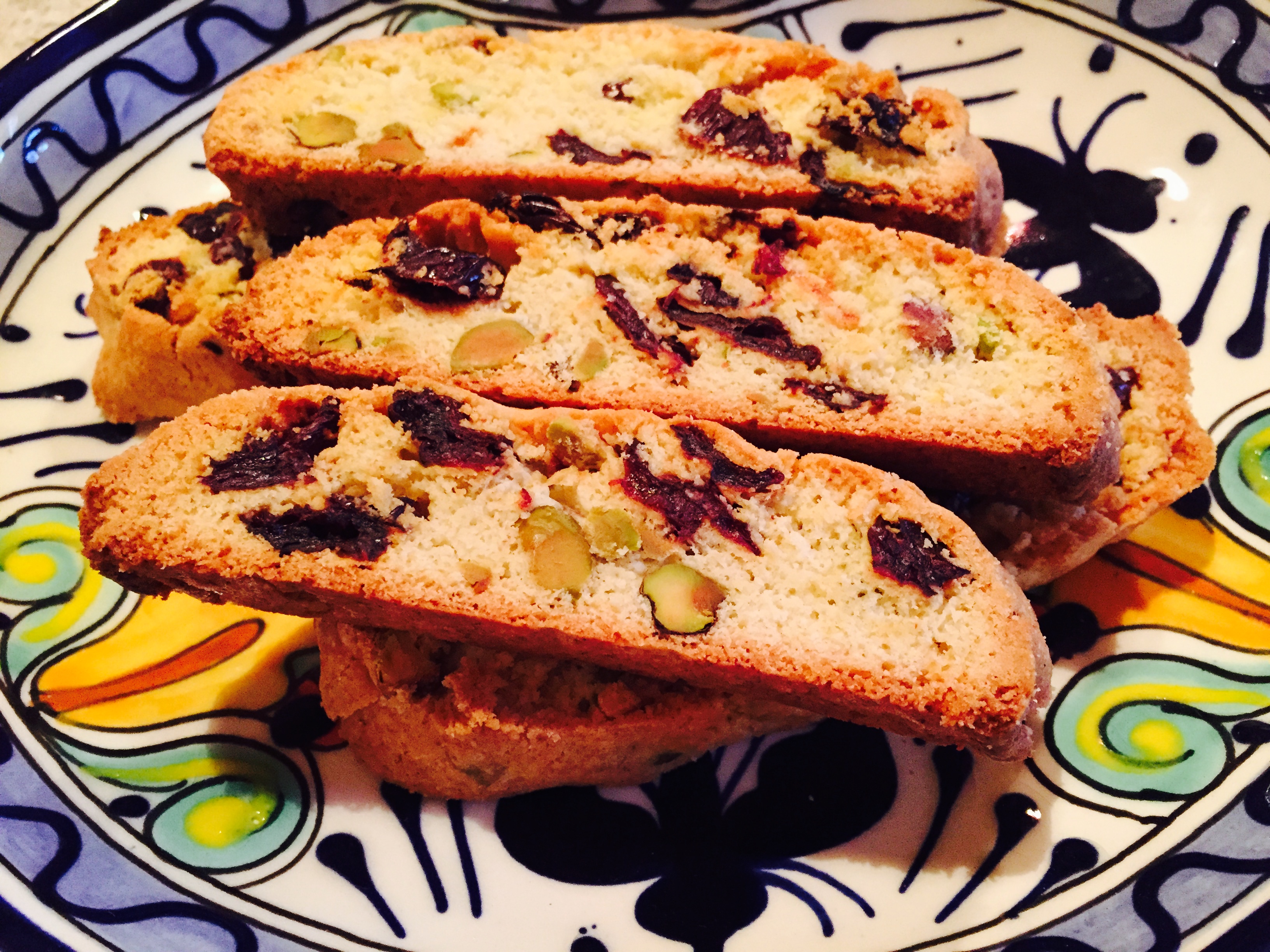 Soft yet crunchy, divine with a cup of coffee for dipping.
Ingredients
2 cups flour
1 1/2 teaspoons baking powder
3/4 cup sugar
1/2 cup unsalted butter, room temperature
2 teaspoons grated orange zest
1/4 teaspoon salt
2 eggs
3/4 cup chopped pistachios
3/4 cup dried cherries
Instructions
Preheat oven 350°
Line a cookie sheet with parchment paper.
Using an electric mixer, combine the butter, sugar, orange zest, and salt. Gradually add the eggs, one at a time. Slowly add the flour and baking powder. Stir in the pistachios and cherries.
Form the dough into a log on the parchment. Bake until golden brown, 40 minutes.
Remove from oven and cool for 15 minutes. Slice log into diagonal pieces. Arrange biscotti cut side down on baking sheet. Return to oven for 15 minutes. Cool. Store in air tight container.
A Passion for Entertaining http://apassionforentertaining.com/