I had the opportunity last week to stop along the Kentucky Bourbon Trail. This trail consists of nine distilleries throughout the state of Kentucky sponsored by the Kentucky Distillers' Association. Our first stop on the Bourbon Trail was a visit to Maker's Mark. This distillery is literally in middle of rural Kentucky. You drive and you drive and you drive……. and finally you find the distillery. I kept commenting that is was remarkable how rural the area was and what a long drive it was to our destination. There are no four lane roads in this area, just winding country roads. At last, we arrived to find a wonderful venue and very interesting tour. The personal touch in each phase of distilling is so unique down to each bottle being hand dipped in wax was just a wonderful experience. I have my Kentucky Bourbon Trail passport so let our adventures continue along the Bourbon Trail.
After we returned home, I created Bourbon Basted Chicken to salute our bourbon tasting. Easy, quick and oh so delicious, I hope you try my newest recipe. Cheers!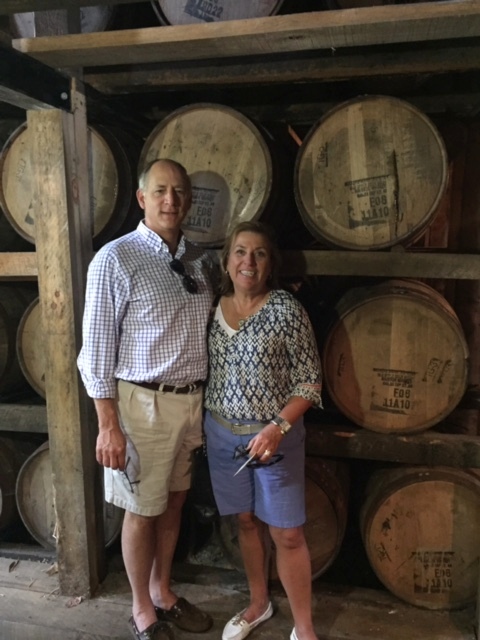 I would have loved to just roll one of these barrels home!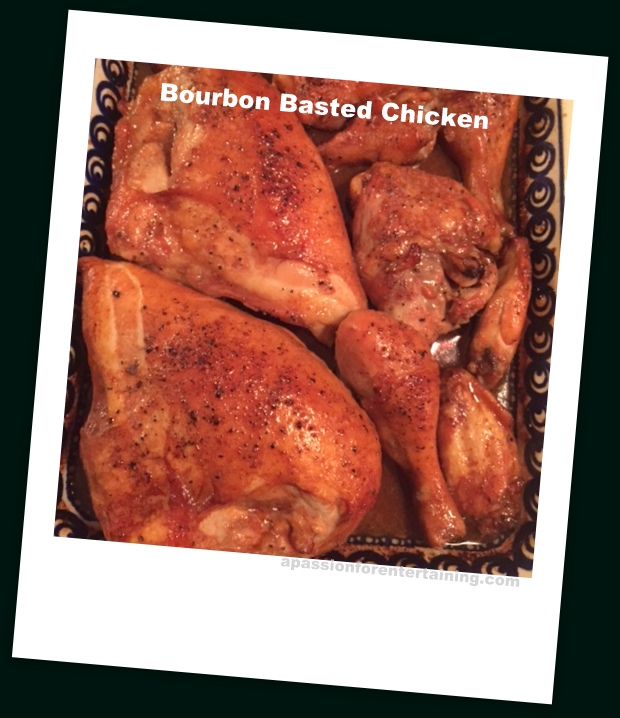 Bourbon Basted Chicken
2015-09-01 04:28:29
Ingredients
One chicken cut into pieces
1/3 cup canola oil
2/3 cup bourbon
2/3 cup soy sauce
Pepper
Garlic Salt
Instructions
Combine canola oil, bourbon and soy sauce. Pour over chicken pieces and marinate 3-5 hours in the refrigerator.
Preheat oven to 350. Place chicken pieces in a large roasting pan, pour marinade over chicken. Sprinkle the chicken with pepper and garlic salt. Bake 45 - 60 minutes until chicken is glazed and tender. Baste chicken every 5 - 10 minutes during cooking.
A Passion for Entertaining http://apassionforentertaining.com/