Beef Shanks – who would ever guess what a fantastic find they are. Last week, when I was at the store I purchased four beef shanks and decided to slow cook them in the oven. It is amazing that just a few ingredients could produce one of the most marvelous meals; perfect on these cool fall days. The marrow from the bones melts into the sauce and it is a true taste treat. I served these with polenta however, they would be equally good with pasta, rice or crusty bread. This would be a great meal to entertain family and friends.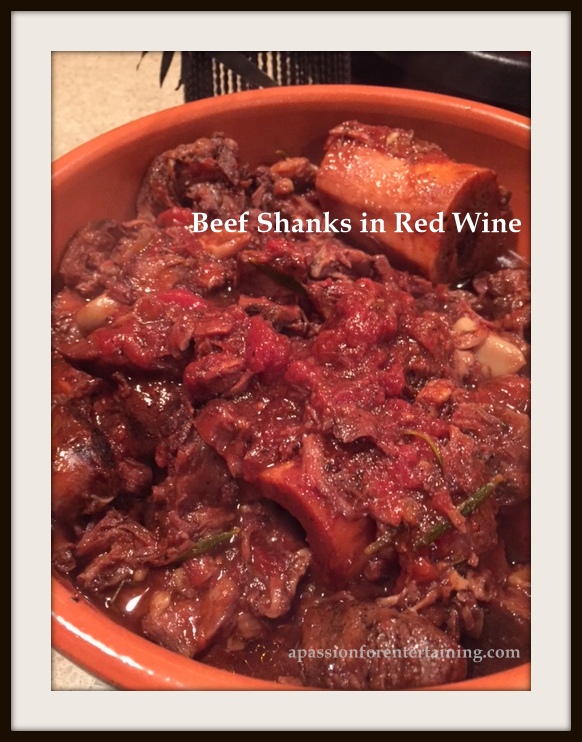 Beef Shanks in Red Wine
2015-10-05 05:40:28
Ingredients
4 beef shanks
16 cloves of garlic, peeled
1 28 oz. can Italian tomatoes
2 cups red wine
1 large sprig of rosemary
Salt and pepper
Instructions
Preheat oven to 325.
In a large Dutch oven, combine garlic cloves, tomatoes, and wine. Add beef shanks and rosemary. Generously salt and pepper shanks. Cover and bake 3 hours. When meat is falling off the bones, lightly shred meat in the tomato mixture, skim fat. Continue baking 1/2 hour. Serve over polenta, pasta, rice or with crusty bread.
A Passion for Entertaining http://apassionforentertaining.com/