Who doesn't love a great rack of fall-off the bones BBQ'd ribs in the summer time? We certainly do! I found years ago that by baking the ribs first and then grilling them, you get fall of the bone tenderness without the 3 hours of tending to the grill. I usually rub the ribs with a dry rub or concoct a BBQ sauce to baste the ribs. This time, I used a terrific new find – Hudson Sauce. Their spicy marinade is unbelievably delicious and made this rib preparation even easier. I marinated the ribs in their Spicy Marinade. Then followed the method I have always used for ribs. Bake the ribs in the oven first, them finish on the grill. I even brushed the ribs with some of the marinade during the last few minutes of cooking. Finger lickin' good with a bit of heat and oh so easy!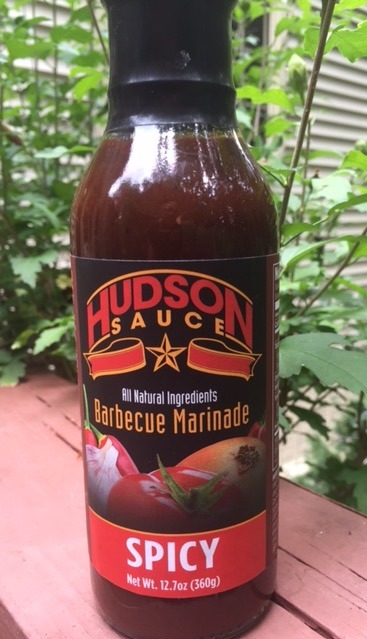 Marinated Ribs Ribs just taken off the grill
Baked then Grilled Ribs
2016-08-06 14:16:25
Ingredients
Baby back or spareribs
BBQ sauce or dry rub
Instructions
Remove ribs from package, place in large ziplock bag or place in glass baking dish. Marinate in sauce or dry rub of your choice. Refrigerate 6 hours or overnight.
Preheat oven to 325 degrees. Remove ribs from marinade and place on foil lined baking sheet. Cover ribs with additional foil and seal edges. Bake 2 hours at 325 degrees. Prepare grill - medium low heat. Place ribs on grill and cook an additional hour or until ribs are tender. Serve with additional sauce.
A Passion for Entertaining http://apassionforentertaining.com/